Full Conference Program

uploaded: 11 May 2017

Schedule-at-a-Glance

uploaded: 11 May 2017




---
Opening Keynote
Wednesday May 17, 2017, 9:00 am - 10:15 am
Salon A
Timothy Caulfield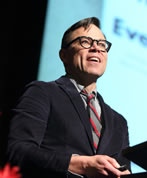 Professor of Health Law & Science Policy | Author of Is Gwyneth Paltrow Wrong About Everything?

Myths & Misinformation: What's the Truth About What Makes Us Healthy?


There is a ridiculous amount of science-free health advice floating around in popular culture. And much of this information is conflicting, misleading or just plain wrong. Indeed, these are strange times. There is a growing amount of good science that can inform health and lifestyle decisions. But despite this reality, popular culture pushes inaccurate views about how and why we should get fit, what we should eat, and how we should address diseases. Many of these narratives ("alternative facts") dominate the popular press and, as a result, have a significant impact on the general public. In this provocative presentation, Professor Caulfield will explore the social forces that are contributing to this confused state, including the role of public trust in science, social media, celebrities, cognitive biases and the circulation of conflicting "expert" advice. The presentation will conclude with a consideration of evidence-informed strategies that can be utilized to counter the science-free noise.
Professor Timothy Caulfield is an unrivalled communicator who debunks myths and assumptions about innovation in the health sector -- from research on stem cells to diets to alternative medicine -- for the benefit of the public and decision-makers.
Professor Caulfield is a Canada Research Chair in Health Law and Policy and a Professor in the Faculty of Law and the School of Public Health at the University of Alberta. He has been the Research Director of the Health Law Institute at the University of Alberta since 1993.


Over the past several years, he has been involved in a variety of interdisciplinary research endeavours that have allowed him to publish over 300 articles and book chapters. He is a Fellow of the Trudeau Foundation and the Principal Investigator for a number of large interdisciplinary projects that explore the ethical, legal and health policy issues associated with a range of topics, including stem cell research, genetics, patient safety, the prevention of chronic disease, obesity policy, the commercialization of research, complementary and alternative medicine, and access to health care.

Professor Caulfield is and has been involved with a number of national and international policy and research ethics committees, including the Canadian Biotechnology Advisory Committee; Genome Canada's Science Advisory Committee; the Ethics and Public Policy Committee for International Society for Stem Cell Research; and the Federal Panel on Research Ethics. He has won numerous academic awards and is a Fellow of the Royal Society of Canada and the Canadian Academy of Health Sciences.

He writes frequently for the popular press on a range of health and science policy issues and is the author of The Cure for Everything: Untangling the Twisted Messages about Health, Fitness and Happiness (Penguin, 2012) and his most recent book, Is Gwyneth Paltrow Wrong About Everything?: When Celebrity Culture and Science Clash (Penguin, 2015).
---
Thursday May 18, 2017, 9:30 am - 10:30 am
Salon A
Dr. Shannon Scott, RN, PhD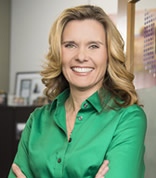 Professor, Canada Research Chair for Knowledge Translation in Child Health, AHFMR Population Health Investigator
Exploring the health information needs and preferences of healthcare consumers and healthcare professionals in Canadian emergency departments: What does this mean for health librarians?
In Canada, the majority of children requiring emergency care are treated in general emergency departments (EDs). The Translating Emergency Knowledge for Kids (TREKK) initiative is a multi-phase, pan-Canadian project aimed at ensuring the latest research in pediatric emergency medicine is implemented in general EDs. In this presentation I will share the results of our national needs assessment that focuses on the health information needs of preferences of over 1,000 healthcare consumers and over 1,400 health care professionals. I will also share our experience building a national knowledge mobilization initiative and what the implications are for health librarians.


Shannon Scott is a pediatric nurse and Professor in the Faculty of Nursing at the University of Alberta in Edmonton, AB. Her research program (ECHO -- translating Evidence in Child Health to enhance Outcomes) aims to improve the health outcomes of children in Alberta and Canada through the application of the best research evidence as well as exploring the factors that shape research implementation. Her research program is in the field of knowledge translation (KT) -- a field focused on decreasing the gap between the best available evidence and what clinicians do in clinical practice and she uses arts-based approaches to connect and engage with multiple audiences. She holds an AIHS (Alberta Innovates Health Solutions) Population Health Investigator award, a Canada Research Chair in Knowledge Translation in Child Health and was a recent recipient of the CIHR (Canadian Institutes of Health Research) Monique Bégin Knowledge Translation prize (2011-2012).
---
Closing Keynote
Friday May 19, 2017, 10:45 am - 12:00 pm
Salon A
Dr. Louis Francescutti, Louis Hugo Francescutti, MD, PhD, MPH, CCFP, FRCPC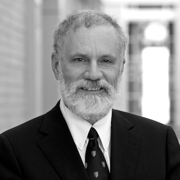 Professor, School of Public health | Emergency Room Physician, Royal Alexandra Hospital

Separating Health From Care: Are We Ever Going to Get It Right?

The time has come to honestly ask ourselves, are Canadians getting good value for the over $225 billion a year spent on these so called health care systems. Why can't every Canadian have access to the fifteenth health care system? We will review how Canadian health care is doing internationally; how Canadians perceive their physicians; we will explore who is getting ill and why they are ill and more importantly ask if anyone is actually accountable at the end of the day. We need to start measuring what really counts and we need to start holding ourselves meaningfully accountable. The days of business as usual are over and Canadians are rightfully expecting much more from us. If you think things are OK in health care today don't waste your time and bother coming to hear a differing opinion that will be blunt and hopefully serve as a call to action.

Dr. Francescutti received his combined Doctor of Philosophy (Immunology) in 1985 and his Doctor of Medicine in 1987 from the University of Alberta. In 1994, he completed his further studies in injury control while working toward a Masters of Public Health at Johns Hopkins University in Baltimore, Maryland. He is currently an emergency physician at the Royal Alexandra Hospital and the Northeast Community Health Centre in Edmonton. As a professor in the School of Public Health at the University of Alberta, he teaches graduate courses in leadership and advocacy.

Louis has published research on topics including emergency medicine, health promotion and leadership. His outstanding research and initiatives have earned him prestigious grants from a variety of funding agencies. He holds seven fellowships and four honorary fellowships from colleges around the world.

In 2005, Dr. Francescutti was recognized as one of Alberta's Top 100 Physicians of the Century by the College and Alberta Medical Association and awarded the Alberta Centennial Medal from the Government of Alberta. He was also selected by Alberta Venture as one of Alberta's 50 most influential people in 2011 and was awarded the Queen Elizabeth II Diamond Jubilee medal in 2012.

He served as President of the Royal College of Physicians and Surgeons of Canada from 2010-2013 of Canada and as President of the Canadian Medical Association from 2013-2014 He is the Honorary Colonel of 1 Field Ambulance in Edmonton and in 2016 was awarded the Military Meritorious Service Medal by the Governor General.