City Guide
Getting Around
Walking Map of Downtown (PDF)

The Sheraton is #35 on the map, on the right-hand side.

Most downtown shops and restaurants are located on Water Street or Duckworth Street, within easy walking distance of the Sheraton. Just head toward the waterfront and walk West.


Metrobus (Cash Fare: $2.50)

Plan your trip and find schedules at http://www.metrobus.com. Download the m-Mobile transit app from iTunes or Google Play.

To take the bus from the Sheraton Hotel to Water Street:
Downtown shops and restaurants are within easy walking distance of the Sheraton Hotel, but if you wish to take the bus along Water Street, take the #10 bus. Get on at bus stop #2160 outside Caines Grocery (104 Duckworth Street) or at bus stop #1395 at 9 Military Road, near the entrance to Coffee Matters.


Car Rentals

There are six car rental agencies located at the St. John's International Airport.

If you're planning to rent a car, we strongly recommended that you reserve well in advance of the conference, as it's not unusual for there to be limited availability during the tourist season. Note that many companies do not offer unlimited mileage, so be sure to clarify the terms of your reservation.


Taxis

Jiffy Cabs: 722-2222
Newfound Cabs: 744-4444
Budgen's Taxi: 726-4400
Citywide Taxi: 722-7777

Things to Do
Signal Hill National Historic Site

No visit to St. John's is complete without taking in the iconic views from Signal Hill. Marconi received the world's first transatlantic wireless signal here in 1901 and it's the site of St. John's harbour defence. This historic site, home to Cabot tower, offers spectacular ocean views and coastal hiking trails. It's a must-see!


The Battery

The hiking trails leading to/from Signal Hill will lead you through The Battery, a small neighbourhood on the slopes Signal Hill overlooking the entrance to the harbour (aka "The Narrows"). If you're not in the mood for a hike, walk up Signal Hill Road and turn right on Battery Road; you'll still get a lovely tour of this unique community.


Cape Spear Lighthouse National Historic Site

Visit Canada's most easterly point for some breathtaking views and a visit to the oldest surviving lighthouse in Newfoundland and Labrador. Note: You'll need a car or taxi to visit Cape Spear; it's not within walking distance of the Sheraton.


Quidi Vidi Village

Quidi Vidi (pronounced by most as "Kiddy Viddy") retains many of the charms of an old-fashioned fishing village. While you're here, visit local artisans at the Quidi Vidi Village Plantation, our local craft incubator; have a pint at Quidi Vidi Brewery; or a meal at the unique and delicious Mallard Cottage (reservations recommended though not required). Quidi Vidi Village is a 30-40 minute walk from the Sheraton. For the most scenic route, we recommend you walk alongside Quidi Vidi Lake rather than Forest Road.


The Rooms
9 Bonaventure Ave.

The Rooms is Newfoundland and Labrador's largest public cultural space and is home to a variety of museum exhibits and archival holdings. We're holding the conference Opening Reception at The Rooms so you can take in the panoramic views from this unique building, but if you wish to tour the exhibits, you'll need to purchase a ticket. The Rooms is also home to a gift shop and the delicious Rooms Café with views overlooking the city.


Whales, Puffins, and Icebergs

Obviously we can't guarantee whales and icebergs, but we hope they visit when you do! They're sometimes visible from Signal Hill or Cape Spear, but your chances of encountering them are higher on a boat tour. Some CHLA delegates are joining Iceberg Quest for a tour Monday afternoon following the close of the conference (4-6 p.m. Cost is $70/person). If you wish to join them, check if space is available on the boat and register via Iceberg Quest's online form. If you wish to join a tour on your own at another time, check out O'Brien's, Gatheralls, or Iceberg Quest.


George Street

Infamous George Street is the heart of the entertainment district in St. John's. It's two blocks bars, pubs, and restaurants, and it's definitely worth a visit if you're looking for a lively night out.


Live Music

You're bound to stumble across live music if you're out and about in St. John's. O'Reilly's Irish Newfoundland Pub on George Street has live music every night. For a smaller venue and more diverse tunes, check out The Ship Pub (265 Duckworth St – Folk Night every Wednesday 9-11:30 pm) or The Black Sheep.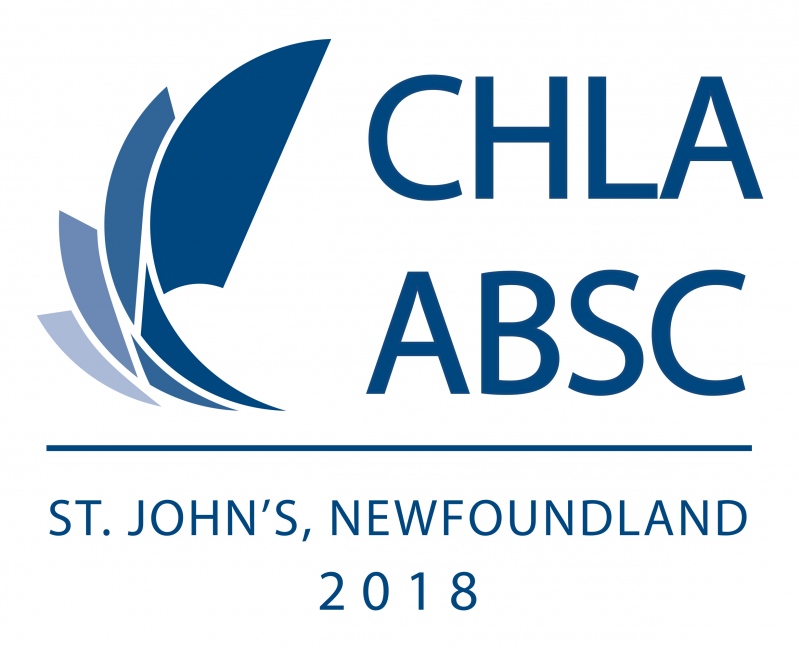 Bars & Pubs
Wander down to George Street to choose from over 20 bars in two short blocks, or check out one of these St. John's watering holes: