Opening Keynote:
Stories in our genome: rewriting a better ending
Dr. Terry-Lynn Young, Memorial University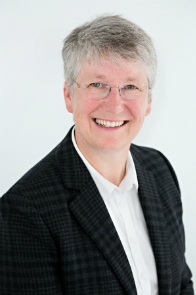 Newfoundland is an island, and was historically isolated. The majority of recent settlers from England and Ireland came across the cold North Atlantic to participate in the cod fishery (in the 1600s and 1700s). These Northern Europeans not only passed on their love of the sea and hard work, but also a subset of genetic conditions that have provided insight into many common conditions, including cancers, sensory disorders and heart failure.
Dr. Young is a molecular geneticist who studies the genome of these deeply rooted families for insights into disease. Please join her as she takes you on a journey around the island and hear about stories that meld science with family and community, and learn about new genome editing therapies and how it may offer a better ending for patients and their families in the very near future.
Saturday, June 16
9:00 am – 10:15 am
Fort William Ballroom Salon B


Closing Keynote:
Team Broken Earth: the Evolution of a Canadian Charity

Dr. Andrew Furey, Team Broken Earth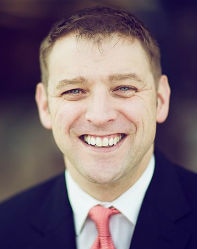 An orthopaedic trauma surgeon with an uncompromising passion for helping others, Dr. Andrew Furey has made a lifelong commitment to kindness and giving back. Growing up in St. John's, Newfoundland and Labrador, Dr. Furey learned the importance of hard work and empathy from his supportive parents and siblings. He took those values and studied for a career in medicine, ensuring that he would be able to help people in their most vulnerable of times each and every day.
Dr. Furey's dedication to medicine and philanthropy led him to spearhead the non-profit organization Team Broken Earth in 2010, following the devastating earthquake in Haiti in January of that year. Dr. Furey organized a task force of Canadian physicians, nurses, and physiotherapists to travel to the affected areas and offer medical support and training.
Since that time, Team Broken Earth has grown to include teams all across the country, but that doesn't mean it takes up all of Dr. Furey's time. He remains very active in the local St. John's community, attending and organizing various charity events. He also does work with the Liberal Party of Canada, teaches at Memorial University, and most importantly to him, raises three beautiful children with his wife Allison.
Ultimately, Dr. Andrew Furey's ambitions lie with making a true positive impact on the world. Helping those who need help most, both locally and internationally, continues to drive Dr. Furey forward.
Monday, June 18
10:45 am – 12:00 pm
Fort William Ballroom Salon B